*This is a collaborative post*
If you've got your sights set on a promotion and you want to make sure you don't get passed up for it, then there are a few things you need to make sure you do. Below you'll find three things that can help you to climb the career ladder and make more money, - take a look!
1. Have A Meeting With Your Boss
Start by having a meeting with your boss to let them know that this is something you're interested in. If they don't know then they might not even consider you for the position. You will want to let them know why you're so interested in the promotion, as well as present them with evidence that shows them you're a great candidate for it. This won't always guarantee that they will choose you, but they will appreciate how straightforward you have been and will likely consider you for future promotions.
If you're going to land that promotion, you should work on changing your mindset to that of somebody already in a higher position. This might sound woo-woo, but people like Tony Robbins swear by this kind of thing. How would you dress, think, speak, and act? Step into that mindset now!
3. Work On All Of The Skills You Need
Work on all of the soft and hard skills you need to succeed in the promotion. Work on them like you know you've already got it. The infographic below can help you!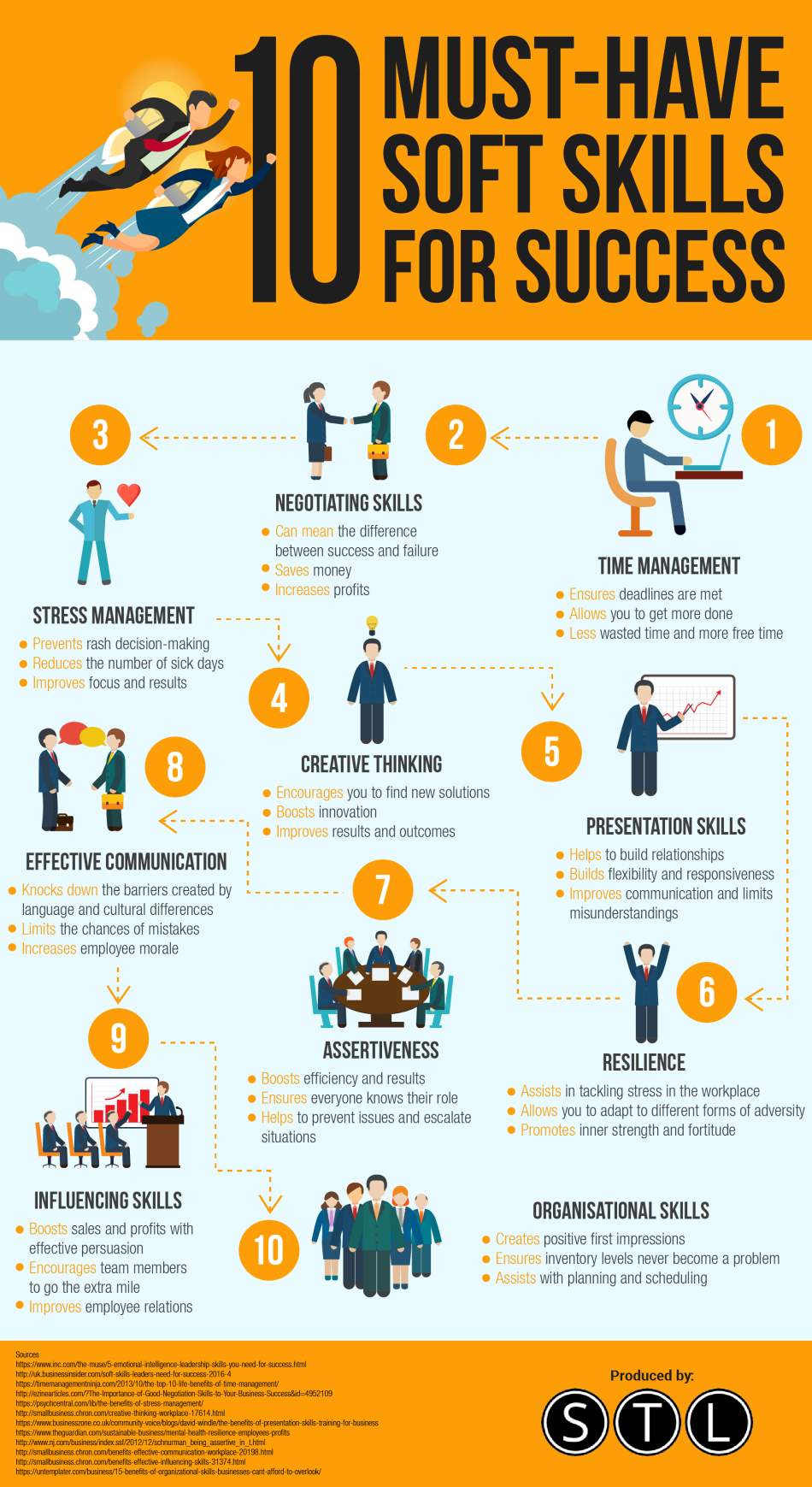 credit to
STL Training